Meet Florida Hospital Innovation Lab.
FHIL, the Florida Hospital Innovation Lab, is a human centered innovation space that uses a human centered approach to create a better healthcare future for everyone. FHIL is located in the heart of Florida Hospital, one of the largest hospital systems in the United States.
Create Solutions in Health Care.
FHIL was established to create relevant, sustainable, human centered solutions in healthcare.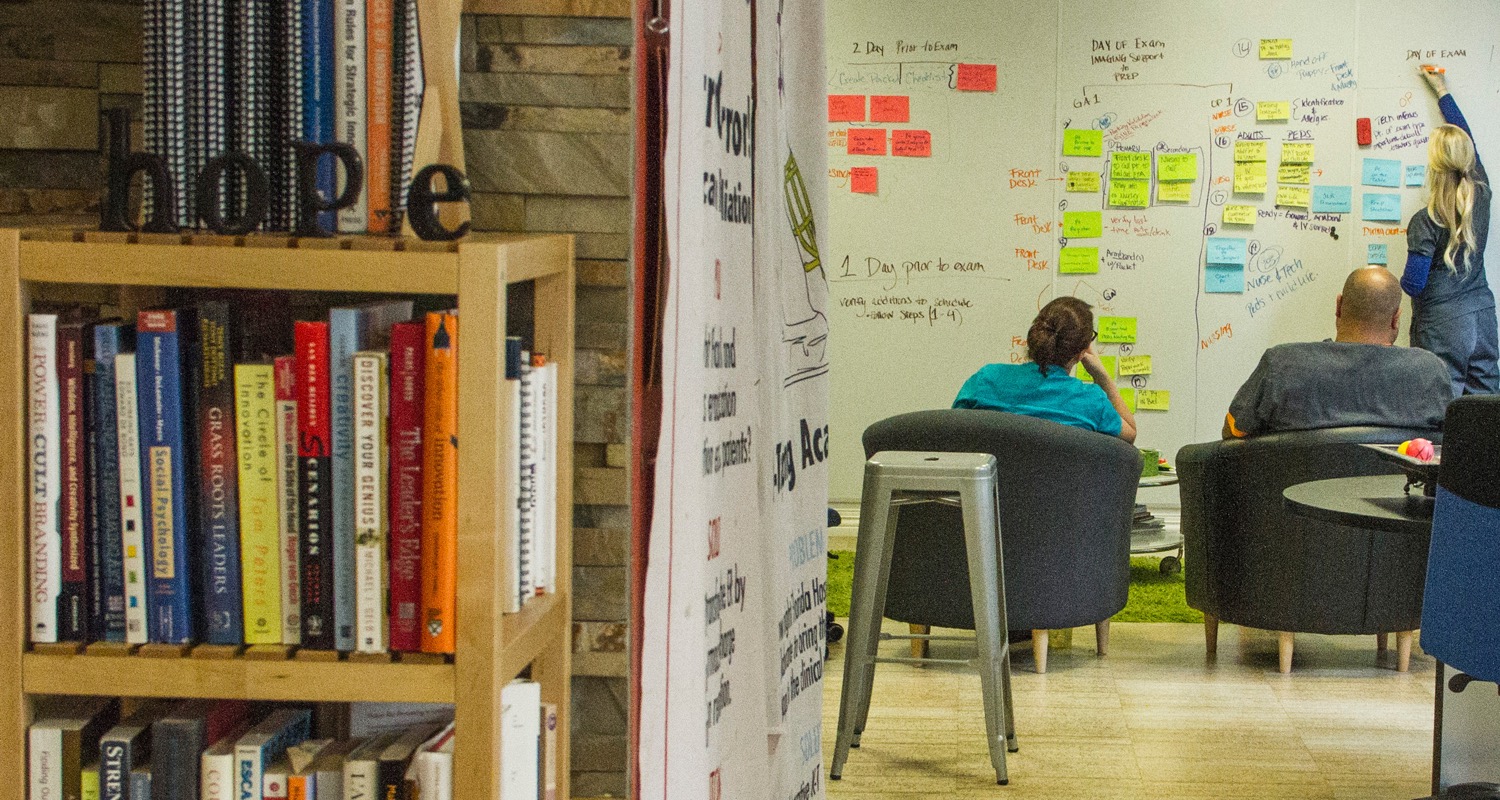 Develop Design Thinkers.
FHIL empowers individuals to improve the world through the use of design thinking. Design thinking is an innovation model grounded in gaining empathy for the end user and discovering the real needs of real people. Gathering empathy from the source, empowers designers to create relevant, sustainable solutions.
Foster a Culture of Innovation.
At FHIL our ultimate goal is to create a culture of innovation throughout the entire organization. The FHIL experience was founded on the profound hope that each and every guest will leave FHIl with the desire to apply and share the learnings and insights they received while in FHIL. We believe the only way a culture of innovation can truly emerge is when everyone within the system is give permission to innovate and understanding their responsibly to participate in creating such a culture.
Companies We Innovate With.
We, the FHIL team, are a group of people who believe everybody can create relevant and sustainable solutions if given the chance. So – we've created a space to do just that.What's more, FHIL is located right smack dap in the heart of Florida Hospital, one of America's largest healthcare systems.It's a perfect setting for human centered design.
We welcome anyone interested in becoming a design thinker and transforming healthcare.
Articles and Publications.
Point of View: Exploring Health IT Innovation Through Google Glass Features - Florida Hospital Innovation Lab
Read on CNN ireport